Nafis Quaye: Fixing division in the home of the brave; seeking justice against white supremacy
Praise the Power that hath made and preserved us a nation. That Power alone gives us enough reason to abhor division while embracing unity in this land of the free and home of the brave (America).
Pan-African, Muslim, Christian, Hebrew Israelite, Moor, Nubian etc must not bow to White Supremacy. Yes! White Supremacy doesn't give a damn if you are any of the above, but now we say, 'enough is enough'. Enough is enough because we all have red blood running through our veins. Skin color cannot be an enemy of this great nation.
This is a battle for all people of African descent and the global African community and all lovers of justice, truth and fairness.
In this current era and beyond, abusing or killing one African, whether poor or rich, whether influential or not influential amounts to abusing and killing all Africans and the black race. The abuses could happen in the dark, but the light of truth would bring it out for Justice.
This is the reason why all well-meaning Africans and political leaders of mainland continental Africa must join this fight and protest to demand for social justice and respect for the black race. This is our battle, we don't need anyone to fight it but ourselves.
Someway, somehow, you have a black relative or a friend living in America, whether working, schooling, pursuing a project among others. That makes them a target of racial killing and abuse. Let's arise and demand for justice, it could be your turn one day to suffer same abuse and death.
In the land of the free and home of the brave, we take consolation in the fact that, White Supremacism, cannot subdue and kill us all. White Supremacy cannot kill all the black race and Americans of African ancestry.
These past weeks have offered enough reason for all blacks around the United States and around the globe to rekindle the fight in pursuit of Justice and Fairness in treating both black and whites fairly in America.
The murder of George Floyd would forever be remembered as a major catalyst that shook the foundation of the current leadership flaws in the US and demanded for racial equality and social justice.
But one thing remains for sure and that is, the change will not come if we wait for some other person. This is the time to act as the change that we seek. In pushing for that change, there is the need to empower the black race. Yes! Empower the black race. We've got to do it ourselves.
Patronize black businesses, be a brother's keeper, vote wisely and decisively to elect a leader that cares same about everybody of any background in the home of the free.
But there is hope, sure, there is hope, that in pushing for justice and fair treatment of blacks across this nation, there is massive involvement of whites in this protest. Indeed, an African proverb says, "If you see your brother's house on fire, fetch water and keep it closer to yours, because, your home could be the next target".
The solidarity, seen through the involvement of our white brothers and sisters in the current protests in the US to demand fair treatment not only for the arbitrary killing of blacks, but the current economic hardship being suffered by most Americans is reassuring that the collective ambition of all American people is to demand a safer society for all.
****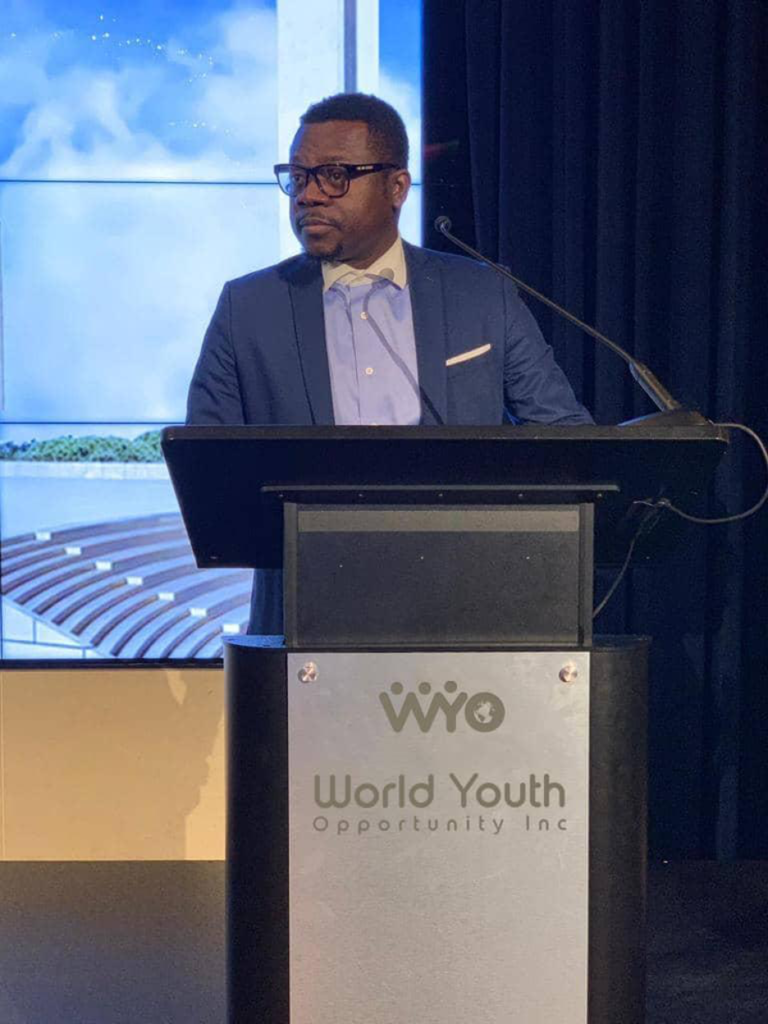 The writer is a youth activist and CEO of World Youth Opportunity who is leading the forefront in one of the protests against racial abuse in America.